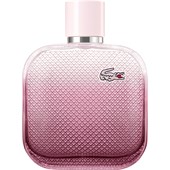 LacosteL.12.12 RoseEau IntenseEau de Toilette Spray
€65.95
/ 100 ml
BP: €659.50* / 1 l
Lacoste perfume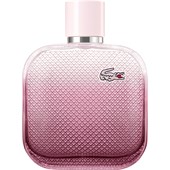 LacosteL.12.12 RoseEau IntenseEau de Toilette Spray
€65.95
/ 100 ml
BP: €659.50* / 1 l
Lacoste perfume: fragrances with sporty elegance for her and him
The brand Lacoste is known for its high-quality, colourful polo shirts with the distinctive crocodile logo. The label of tennis legend René Lacoste stands for stylish elegance and modern design with a sporty character. This is not only apparent in the brand's clothing, but also in the numerous Lacoste perfumes. The sporty, elegant fragrance creations enjoy great popularity around the world. They stand out thanks to their timeless character with lively, revitalising fragrant notes.
Lacoste perfume: sophisticated perfume classics with natural charm
The history of the cult brand began in the 1920s. At the time, the French tennis player René Lacoste was considered a true ace in the sport. he quickly became known as "le crocodile" due to his aggressive style of play. He won numerous tournaments at the French Open, the US Open and Wimbledon. In 1924, he won bronze at the Olympics. He turned his nickname into a brand and first embroidered a small crocodile on his blazer, and later also on his polo shirts.
The first Lacoste perfume was made in 1968 in collaboration with the fashion designer Jean Patou. With its sporty character, the spicy green fragrance "Eau de Sport" remains a source of inspiration for other fragrance creations to this day. It is considered to be one of the first unisex perfumes. One of the brand's highest selling fragrances is a classic that exudes authenticity, spontaneity and natural charm. The sophisticated fragrance composition combines gentle notes of freesia with spicy black pepper, white heliotrope and hibiscus. The Lacoste perfume is rounded off with delicate notes of Damask rose, jasmine and sensual, wooden musk.
Eau de Toilette by Lacoste: Sporty fragrances for every day
Lacoste perfume are sporty and elegant at the same time. They include exciting fragrance compositions for women and men that are characterised by fruity, fresh and revitalising notes. The timeless Lacoste fragrances combine high-quality ingredients with lively, sporty nuances. This makes them perfect everyday companions.
Lacoste perfume for women: they boast enchanting, sensual composition comprising fruity, floral essences and spicy accords that accentuate femininity. The lively, modern fragrance classic embody a dynamic, passionate lifestyle. The brand's perfume experts continue to reinterpret the fragrances. With selected fragrance notes, they give them a tropical, oriental, playful or natural character, making them suitable for every style and every occasion.
Lacoste perfume for men: the men's fragrances from Lacoste unite fresh accords, fruity notes and a touch of spice. They are perfect everyday companions for men with an active, modern lifestyle. One popular classic is an Eau de Toilette by Lacostethat exudes a refreshing, confident masculinity, just like those famous polo shirts. It unites soft grapefruit with spicy cardamom, vetiver and suede. The fine-tuned fragrance composition gives the wearer an exciting feeling of cool elegance.
Alongside Lacoste perfume, the label also offers body care products that are perfectly coordinated with your favourite fragrance. Shower gels, deodorant sticks, body lotions and deodorants envelop you in a subtle, fresh fragrance from head to foot.
Shop Lacoste perfume: Order sporty, fresh fragrances at parfumdreams
At parfumdreams, you will find a big selection of Lacoste fragrances for women and men, all of which stand out thanks to their unbeatable freshness. They are a perfect addition to sporty, elegant leisure looks. Plus you can order various care products that complement your favourite fragrance perfectly. With a gift set comprising Eau de Toilette by Lacoste, shower gel and deodorant, you have the perfect gift to surprise fans of the brand.