Fragrances of Chloé
A name that assumes a romantic quality while delivering an airiness and freshness. Chloé Delicate c…
Learn more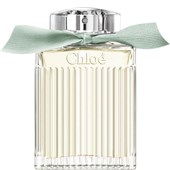 ChloéChloé Eau de Parfum Spray Naturelle
BP: €1,798.33* / 1000 ml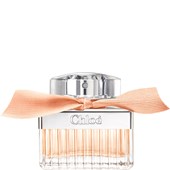 ChloéChloéRose TangerineEau de Toilette Spray
BP: €1,598.33* / 1000 ml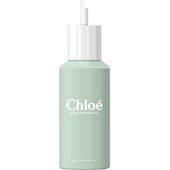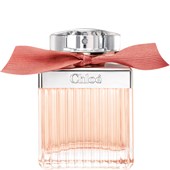 ChloéRoses de Chloé Eau de Toilette Spray
BP: €1,106.00* / 1000 ml
5/5 AggregateRating
Chloé Fragrances
A name that assumes a romantic quality while delivering an airiness and freshness. Chloé Delicate cotton mini dresses decorated with playful lace, together with elegant and figure-accentuating corsets. The classic paired with a simple romantic style. Jacques Lenoir and Gaby Aghion founded Prêt-à-Porter brand, Chloé, in Paris in 1952. However, the fashion duo achieved global fame with Karl Lagerfeld as their head designer. For a time, Stella McCartney, daughter of former Beatle Paul, created many a fabulous robe for the world's catwalks, and eventually the brand created its own fashion label and offered the post of creative director at Chloé to her friend, Phoebe Philo. In 1992, the fashion house launched its first fragrance creation, laying the foundation for a new line of creative excellence. For urbane women who love and adore the sheer dreamlike fashion of Chloé, the latest fragrance - which truly plays with the senses - is all but indispensable.
Did you know?
In the world of fashion and fragrance, Chloé stands for sensuality and femininity. Light styles made from high-quality materials are just as feminine as Chloé perfume, with fresh, floral fragrances such as Roses de Chloé. With See by Chloé, the French fashion house has succeeded in creating a product line that is also affordable for ordinary people.
Karl Lagerfeld's return brings success to Chloé
The French fashion house for women, based in Paris, was founded by the Egyptian-born dressmaker Gaby Aghion and the entrepreneur Jaques Lenoir in 1952. The prêt-à-porter fashions made by the dressmaker from soft, flowing fabrics quickly became popular in the French metropolis. The up-and-coming company's designers included the then unknown Karl Lagerfeld. Karl Lagerfeld soon made a name for himself with his wonderful creations and was the Chief Designer at Chloé from 1963 to 1983. His famous clients in that time included Brigitte Bardot, Maria Callas, Grace Kelly, and Jackie Kennedy. After Karl Lagerfeld's departure, the company experienced slumps in sales. Karl Lagerfeld returned to Chloé in 1992 and helped the company achieve a new brilliance. With the product line See by Chloé, the French fashion house expanded its clientele and staged its own fashion show in 2012. The Chloé perfume from the See by Chloé collection and the fragrances from the Roses de Chloé collection were created for young women and blended by perfumer Michel Almairac.