Refresh by Proraso
Piero Martelli founded the Italian company Proraso in 1948. Ever since then, the brand has been devo…
Learn more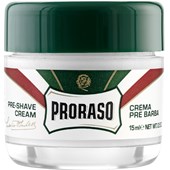 ProrasoRefresh Professional Pre-Shave Creme Refresh
€16.50
/ 300 ml
BP: €55.00* / 1000 ml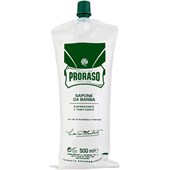 ProrasoRefresh Refresh Professional Shaving Cream
€13.50
/ 500 ml
BP: €27.00* / 1000 ml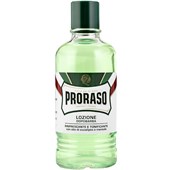 ProrasoRefresh Professional After Shave Lotion Refresh
€22.50
/ 400 ml
BP: €56.25* / 1000 ml
5/5 AggregateRating
Refresh Men's skin care by Proraso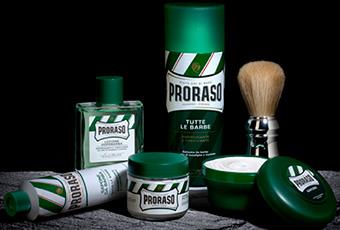 Piero Martelli founded the Italian company Proraso in 1948. Ever since then, the brand has been devoted to male grooming. The cosmetics, which cover all aspects of shaving, are nurturing and revitalising. To achieve this, the manufacturer makes use of new developments while still remaining true to its original standard of quality and traditional values. This means that some of the high-quality products are very similar to the originals from around 65 years ago.
Nurturing and revitalising thanks to natural recipes
The male grooming range from Proraso features various product ranges dedicated to the needs of different skin types and with different fragrances. For example, the green range with menthol and eucalyptus is very classic. On the other hand, the white range is fruity and fresh with thyme extracts and green tea. No animal testing is performed during research and production. The facial care for men also uses natural ingredients. Discover the range in the Online Shop and enjoy your daily shave with a touch of Italian tradition.