Clear Moisture Women by Redken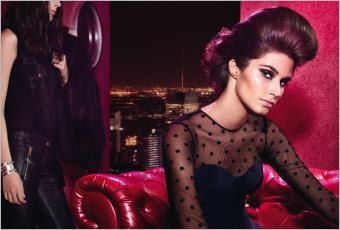 Clear Moisture by Redken stands for a refreshing, weightless experience with a flawless result. The hair cosmetics in the Clear Moisture Line were specifically developed for normal to slightly dry hair and create a pleasant and healthy moisture balance. If you're on the lookout for a moisturising care product that also preserves your hair's natural volume at the same time, this series is as if made for you. Negative external influences, such as very intensive UVA and UVB rays, icy coldness, strapping winds or also very dry, hot heat, are isolated by the Redken care products, as the hair is supplied with natural resilience and healthy strength.
Specifically for women with fine hair
Clear Moisture by Redken is a highly developed care system that replenishes the hair's moisture balance, without women having to sacrifice their natural volume in the process. The Micro Moisture Complex consists of glycerine, apricot oil and glucosamine. The latter regulates the moisture, whereas the apricot oil nurtures and supplies ultra-light moisture. Glycerine seals the hair, thus preventing the stored moisture being needlessly emitted. The four products can be freely combined with each other.
Clear Moisture by Redken