Intra Force Women by Redken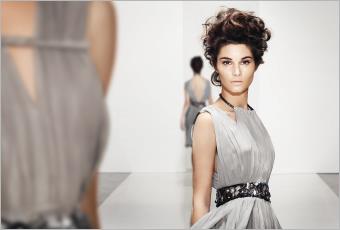 Intra Force by Redken restores the hair's natural volume and a healthy density. The care series by the New York quality manufacturer was specifically developed for women suffering from thin or thinning hair. All products in this line are equipped with the specifically developed 3-Phase System, which is intended to extend the life of individual hairs, in order to re-establish long-term density. The hair cosmetic can be used daily and works right from the tips to deep down in the hairline. The result is healthy hair that can again be styled in all its glory and worn loose in future.
Nurturing treatment for thin hair
The Intra Force Line by Redken uses a revolutionary technology considered to be unrivalled on the market. Aminexil prevents the hardening of collagen fibres, extends the growth phase of individual hairs and even increases the number or hairs in the growth phase. Conversely, arginine promotes blood circulation and ensures a perfect and expedient supply of nourishment right down to the hair roots. Cell division is assured and promoted at the same time, while zinc PCA reduces sebum deposits and removes impurities from the scalp.
Intra Force by Redken