Nails by Yves Saint Laurent
Like few other fashion brands around the globe, Yves Saint Laurent stands not only for extraordinary…
Learn more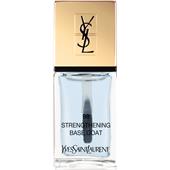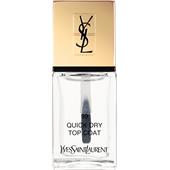 Nails Make-up by Yves Saint Laurent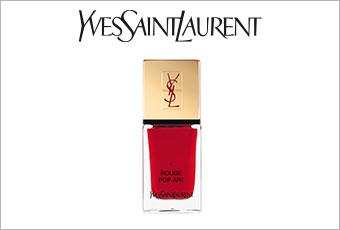 Like few other fashion brands around the globe, Yves Saint Laurent stands not only for extraordinary fashion collections, but also for high-quality cosmetic products. Make-up by Yves Saint Laurent perfectly rounds off every elegant wardrobe, thus achieving a successful aesthetic appearance at work or at sophisticated events. In this connection, beautiful nails are indispensable to every woman for whom the world-renowned company supplies high-quality items. Our online shop carries various products by the renowned brand and will help you to turn your fingernails as well as your face into eye-catchers.
Highlight your nails with Yves Saint Laurent
If you have a preference for nail polish in unusual and striking colours, the make-up by the world-renowned French brand is bound to impress you. Bright colours such as violet help to colourfully and distinctively design your nails and draw attention on every occasion. As with all items of the YSL brand, your nail polish and other make-up products are delivered to you in unique bottles and flacons, which make aesthetic adornments in every bathroom. Our online shop offers you genuine YSL items at an appealing price!