Brushes Make-up by Yves Saint Laurent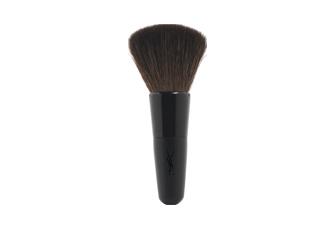 Glamour, luxury and a touch of VIP need no longer be wishful thinking. Yves Saint Laurent allows you to bring expert level quality into your own home. You no longer radiate elegance and style with just your make-up, but also with your make-up products. Brushes made of high-quality material facilitate the application of powder, rouge and eye make-up.
Tangible luxury
Individuality is the top priority of make-up. Underscore your personality and lend it expression with the right accessories. The specially formed brush heads purposefully take up the powder. and distribute it evenly over your skin. No clumps or irregularities - the perfection will be determinable when you view the result afterwards.