Soulmate Women by s.Oliver
Soulmate Women by s.Oliver is a
distinctly modern and at the same time gentle perfume
, which …
Learn more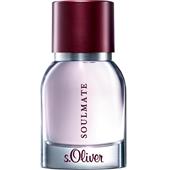 s.OliverSoulmate Women Eau de Toilette Spray
€14.60
/ 30 ml
BP: €486.67* / 1000 ml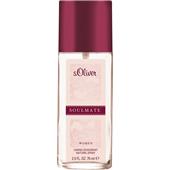 s.OliverSoulmate Women Caring Deodorant Spray
€9.40
/ 75 ml
BP: €125.33* / 1000 ml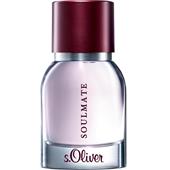 s.OliverSoulmate Women Eau de Parfum Spray
€18.80
/ 30 ml
BP: €626.67* / 1000 ml
5/5 AggregateRating
Soulmate Women Women's fragrances by s.Oliver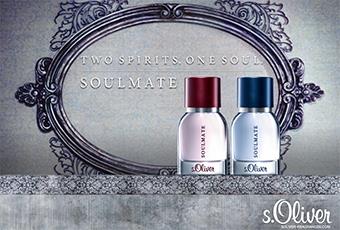 Soulmate Women by s.Oliver is a distinctly modern and at the same time gentle perfume, which is used further in different care products from the fragrance range of the same name. For example, in a relaxing Bath and Shower Gel or in a moisturising Hand and Body Lotion, which provides lovely smooth and hydrated skin. The matching gift set is perfect as a small interest that leaves behind a positive impression. The fragrance itself is made in an Eau de Toilette Spray and an Eau de Parfum Spray, always with a delicately pink coloured flaçon with a red cap.
Exciting twin fragrance for women
The women's fragrances from the Soulmate Women range are the direct counterpart of the Soulmate Men range which in turn is aimed at men. The feminine fragrance range impresses with a very light and gentle fragrance, which was conceived in 2013 by the renowned perfume house IFF. The top note consists of red berries and fruity mandarins, whilst the heart of the fragrances plays on floral accents, including peony, freesia and heliotrope. The base note of this inventive fragrance is made up of cotton chords, white musk and tonka beans.