Shelter Island by Bond No. 9
Shelter Island by Bond No.9
is a
magical maritime oud creation
for women and men. A un…
Learn more!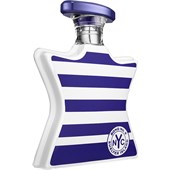 Bond No. 9Shelter IslandEau de Parfum Spray
BP: €232.00* / 100 ml
Shelter Island Unisex fragrances by Bond No. 9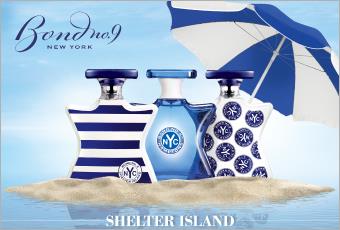 Shelter Island by Bond No.9 is a magical maritime oud creation for women and men. A unisex fragrance, inspired by Hampton beach and Sag Harbour. A small island in New York's East End, with a nature reserve, streams flowing in opposite directions and exciting architectural highlights from the eras of Queen Anne and Colonial Revival. A magical place where everything still moves at a leisurely place. Aquatic, refreshing and unique, the fragrance Shelter Island also has its own special kind of magic. The world's first nautical oud creation works like a revelation. The fragrance sprays a flair of a relaxed, summery atmosphere.

The bottle, in typical Bond shape, perfectly complementing the fragrance in maritime style with blue and white stripes on the front and pure white and natural on the back. Perfect for the summer. Perfect for Shelter Island fans...