The Scent Of Peace by Bond No. 9
The Scent of Peace, surely the most beautiful fragrance ever to have been developed in tribute to a …
Learn more!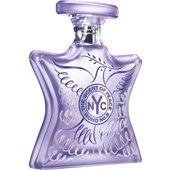 Bond No. 9The Scent Of PeaceEau de Parfum Spray
BP: €232.00* / 100 ml
The Scent Of Peace Unisex fragrances by Bond No. 9
The Scent of Peace, surely the most beautiful fragrance ever to have been developed in tribute to a city, is suitable for both men and women and opens with lively, invigorating notes of grapefruit and blackcurrants, promptly balanced by the pure beauty of lily of the valley and the calming base notes of cedar wood and musk.