Body by Burt's Bees
Burt's Bees Body Care pampers you from head to toe. The very
compatible and fragrant skin care pr… Learn more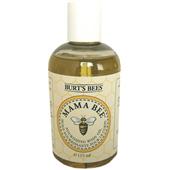 Burt's BeesBody Mama Bee Body Oil Vitamine-E
€11.62
/ 115 ml
BP: €101.04* / 1000 ml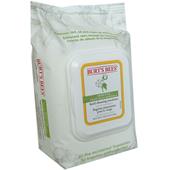 Burt's BeesBody Sensitive Facial Cleansing Towelettes
€7.12
/ 30 pcs.
BP: €0.24* / 1 pcs.
5/5 AggregateRating
Body Skin care by Burt's Bees
Burt's Bees Body Care pampers you from head to toe. The very compatible and fragrant skin care products use only natural essences and are extensively tested for compatibility in the preliminary stages. As is usual for Burt's Bees, the high proportion of honey and beeswax in the body care products gives them a smooth, silky consistency and makes them sink right in, smell lovely, and quickly sooth roughness and irritation on the skin. The cosmetic products are suitable for all skin types, both genders and any age.
High quality care products with natural essences
Burt's Bees care products are available singly or in practical gift sets which include several individual products or product samples. Thus you can initially get an overview of the functional capabilities of the care products, make sure of their compatibility and otherwise find the right combination. The creamy consistency of the products makes them very rich and beeswax gives them a hydrating effect without leaving any troublesome film on the skin. The pleasant scent of honey is included in nearly all products.