Face by Burt's Bees
For daily facial care, Burt's Bees combines natural ingredients such as honey, herbs, plant extracts…
Learn more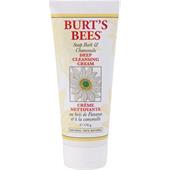 Burt's BeesFaceSoap Bark & Chamomile Soap Bark & Chamomile Cleansing Creme
€11.62
/ 170 g
BP: €68.35* / 1000 g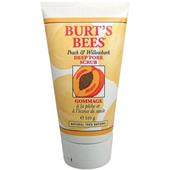 Burt's BeesFacePeach & WillowbarkP&W Deep Pore Scrub
€11.62
/ 110 g
BP: €105.64* / 1000 g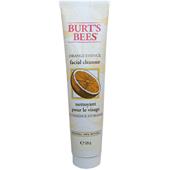 Burt's BeesFace Facial Cleanser Orange Essence
€11.95
/ 120 ml
BP: €99.58* / 1000 ml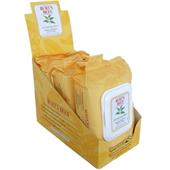 Burt's BeesFace Facial Cleansing Towelettes
€7.12
/ 30 pcs.
BP: €0.24* / 1 pcs.
5/5 AggregateRating
Face Skin care by Burt's Bees
For daily facial care, Burt's Bees combines natural ingredients such as honey, herbs, plant extracts and fruit for unique cosmetics. This facial care is wonderfully suited for both men and women. The face, the eye area and mouth will all be cleaned and cared for by the rich balms, creams and cleansers. The facial skin will gain a radiant complexion and will be naturally supplied with important vitamins and nutrients. Apart from creams and cleansers, for care and cleansing Burt's Bees offers complete care series in beautiful Starter Kits and Gift Sets.
Natural facial skin care with honey and high quality plant extracts and herbs
Because of the natural ingredients, Burt's Bees facial care products can be used daily. The care line by the American manufacturer of high quality natural cosmetics moisturises, refreshes and calms. For natural facial skin care men and women can chose from balms and creams for sensitive, normal, dry and combination skin.