Classic by Jaguar Classic
The Classic fragrance range by Jaguar Classic includes
three completely different men's fragrance… Learn more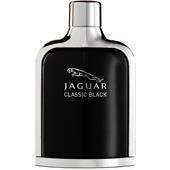 Jaguar ClassicClassicBlackEau de Toilette Spray
BP: €279.50* / 1000 ml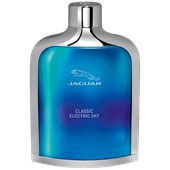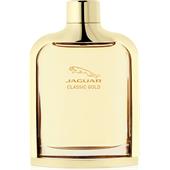 Jaguar ClassicClassicGoldEau de Toilette Spray
BP: €799.50* / 1000 ml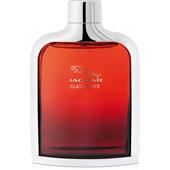 Jaguar ClassicClassicRedEau de Toilette Spray
BP: €799.50* / 1000 ml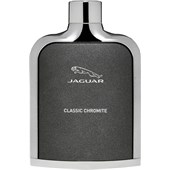 Jaguar ClassicClassicChromiteEau de Toilette Spray
BP: €799.50* / 1000 ml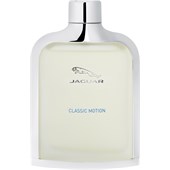 4/5 AggregateRating
Classic Men's fragrances by Jaguar Classic
The Classic fragrance range by Jaguar Classic includes three completely different men's fragrances that have very few similarities in terms of their structure. The Gold, Red and Black versions form part of this range. The way the flaçon is designed is always aligned to the name of the fragrance. The fragrance range was designed between 2009 and 2013, helping to further develop the Jaguar Classic fragrance. This elegant conception was developed by Dominique Preyssas, making use of apple, bergamot and lime in the top note, before the perfumer moved on to the heart note with teak wood and orange blossom. The base note is defined by vanilla, musk and patchouli.
Three fragrances for any occasion
The Classic Black fragrance enhances the range, laying the foundations for a whole range of breathtaking men's fragrances. The mystical fragrances uses green apple, tangerine and bitter orange in the top note, while the heart note appears extremely multi-faceted. This is all down to the use of cardamom, maritime chords, nutmeg, black tea and geranium. The base also has a versatile collection made up of vetiver, cedar, sandalwood, musk and moss. The Classic Red fragrance rounds off the range, making use of fruity and spicy accents released by raspberry, pepper and blueberry.