Aqua Minerals by Charlotte Meentzen
The Aqua Minerals
face care
line created at the Charlotte Meentzen cosmetics laboratories co…
Learn more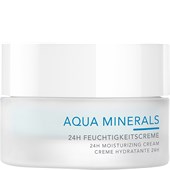 Charlotte MeentzenAqua Minerals 24H Moisturising Cream
BP: €525.20* / 1000 ml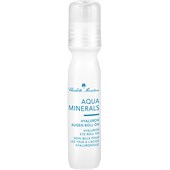 Charlotte MeentzenAqua Minerals Hyaloron Eye Roll-On
BP: €1,128.00* / 1000 ml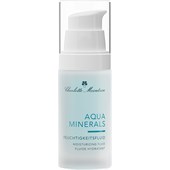 Charlotte MeentzenAqua Minerals Moisturising Fluid
BP: €818.67* / 1000 ml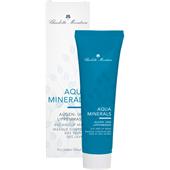 Charlotte MeentzenAqua Minerals Eye And Lip Mask
BP: €507.33* / 1000 ml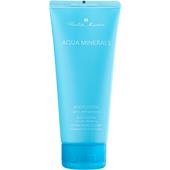 Charlotte MeentzenAqua Minerals Body Lotion
BP: €63.30* / 1000 ml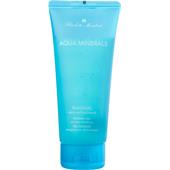 Charlotte MeentzenAqua Minerals Shower Gel
BP: €53.10* / 1000 ml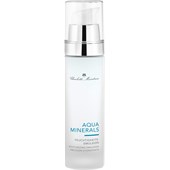 Charlotte MeentzenAqua Minerals Moisturising Emulsion
BP: €491.20* / 1000 ml
5/5 AggregateRating
Aqua Minerals Skin care by Charlotte Meentzen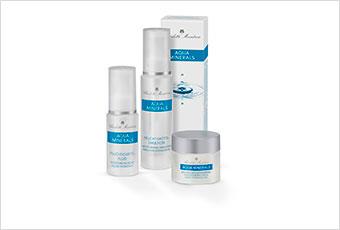 The Aqua Minerals face care line created at the Charlotte Meentzen cosmetics laboratories consists of three top quality skincare products enriched with precious minerals. Using a special procedure, it has been possible to obtain an extract from the gemstone, malachite. The 24-hour moisturising cream, the moisturising fluid and the moisturising emulsion remineralise the facial skin using this gemstone extract, while other components in the complex recipe supply it with plenty of moisture .
Face care with the power of minerals - Aqua Minerals
The malachite mineral complex contained in these skin care products activates the skin's own defences to combat free radicals in the facial skin. Top quality oils and vitamins provide for firm and smooth facial skin. At the same time, low and high molecular weight hyaluronic acid supplies plenty of moisture to the skin. The Aqua Minerals skincare line by Charlotte Meentzen is applied to cleansed skin mornings and evenings and starts to act immediately without becoming greasy. To maintain the vitality and resilient smoothness of the facial skin, women should use these cosmetics daily and in combination with each other. The skincare products by Charlotte Meentzen are ideally suited to all normal skin types and for mature skin.