Unforgettable by Christina Aguilera
The 'Unforgettable' range by Christina Aguilera captivates you with its
unforgettable accents an… Learn more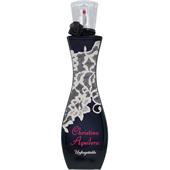 Christina AguileraUnforgettable Eau de Parfum Spray
BP: €930.00* / 1000 ml
5/5 AggregateRating
Unforgettable Women's fragrances by Christina Aguilera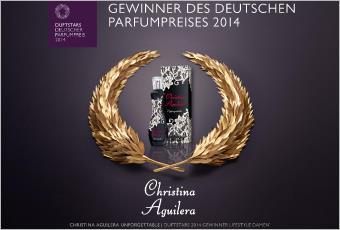 The 'Unforgettable' range by Christina Aguilera captivates you with its unforgettable accents and irresistible fragrances. The range was conceptualised with her fragrance in 2013 and should speak to women who want to combine likeability with a touch of electrifying sex appeal. Unforgettable perfume is perfect for the evening, but it can also be worn during the day, or however you feel. As well as the perfume, the range includes numerous products with the same fragrance notes.
An unforgettable range for unforgettable women
The women's fragrances from the Christina Aguilera Unforgettable range linger in your mind with scents of plum and pomegranate.
The heart notes unite Turkish rose and night-blooming jasmine, while the base notes are composed of tonka bean, delicate vanilla and luxurious cashmere. This impressive fragrance also comes as an Eau de Parfum spray, a shower gel, a body lotion and two deodorant sprays. All of the products in the range can be combined with one another perfectly, because their unforgettable fragrances can be harmonised with one another interchangeably - not just for pop stars!