Complexion by GIVENCHY
Make-up by Givenchy - the perfect base for a radiant complexion. Whether as a liquid foundation or …
Learn more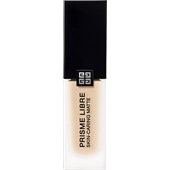 GIVENCHYComplexion Prisme Libre Skin-Caring Matte Foundation
BP: €1,398.33* / 1000 ml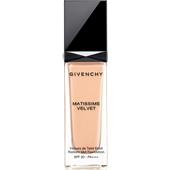 GIVENCHYComplexion Matissime Velvet Fluid Foundation
BP: €1,331.67* / 1000 ml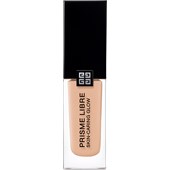 GIVENCHYComplexion Prisme Libre Skin-Caring Glow Foundation
BP: €1,398.33* / 1000 ml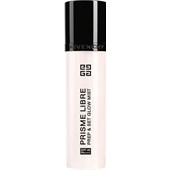 GIVENCHYComplexion Prisme Libre Prep & Set Glow Mist
BP: €542.14* / 1000 ml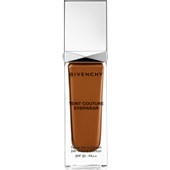 GIVENCHYComplexionTeint CoutureEverwear Tenue 24h & Confort SPF 20
BP: €1,331.67* / 1000 ml
5/5 AggregateRating
Complexion Make-up by GIVENCHY
Make-up by Givenchy - the perfect base for a radiant complexion. Whether as a liquid foundation or compact powder - Givenchy caresses skin and ensures a radiantly fresh and flawless complexion. Depending on skin type or occasion, you can choose from five carefully graded, gently fragranced colour tones.
This Foundation's secret is its special formula
which adapt perfectly to individual skin conditions and smooths and gently traces small impurities in the skin. The magnetic active ingredient components simulate skin structure and tenderly and softly snuggle up to the contours of your face. A high level of opacity and an extremely light texture ensure the Foundation lasts for a long time perfectly. Delicate glitter particles and mother-of-pearl pigments give skin fresh radiance and correct unevenness. The Powder fixes and mattes, whilst the included Highlighter ensures gentle light spots. Real couture means having the right packaging. The Powder Compact will amaze with its elegantly sleek design. The fluid's flaçon exudes a sensuous appearance and is also especially practical: The Pump Effect allows you to apply the Liquid Foundation perfectly. Givenchy Complexion - Couture for your skin.