Les Soliflores by Goutal
Women's fragrances such as the perfume
Les Soliflores
by Annick Goutal are living classics. T…
Learn more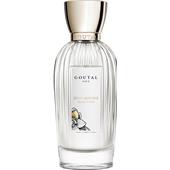 Les Soliflores Women's fragrances by Goutal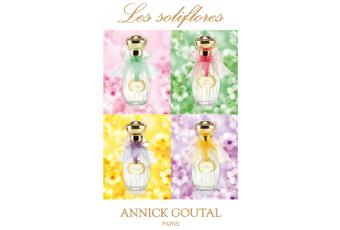 Women's fragrances such as the perfume Les Soliflores by Annick Goutal are living classics. The perfume is based on the essence of lilies of the valley: In many corners of the world, this plant is considered to be a good luck charm. Let yourself be surrounded by a feminine fragrance, which will be your companion in any situation.
A sensual fragrance with an enchanting effect
Les Soliflores is a fragrance, which reflects the freshness of forests and gardens. Charming and cheerful women who enjoy living for the moment will love this fragrance. The balsamic character of the perfume is refined with a touch of rose petal. The overall impression is shaped by a mysterious and magical harmony. Let yourself be inspired by the scent of spring, which will wrap itself around you like an invisible veil. Mimosa, centifolia rose and violets create a diverse aroma, which is responsible for creating romance and freshness.