Regeneration by Herôme
Herôme has treatments specifically designed to strengthen the fingernails. The nails are built up b…
Learn more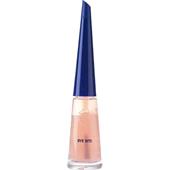 HerômeRegeneration Hydrating Nail Gel
BP: €1,195.00* / 1 l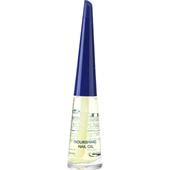 HerômeRegeneration Nourishing Nail Oil
BP: €1,295.00* / 1 l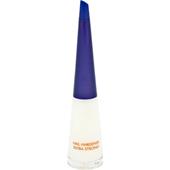 HerômeRegeneration Nailhardener Extra Strong
BP: €1,495.00* / 1 l
5/5 AggregateRating
Regeneration Nails by Herôme
Herôme has treatments specifically designed to strengthen the fingernails. The nails are built up by using high-quality ingredients to assist the regeneration of skin and nails. Fingernails are made of keratin, which gives the nails suppleness and elasticity.
High-quality nail hardeners from Herôme
Our range of nail hardeners can be used to strengthen weak and thin fingernails. They prevent fragile fingernails from splitting and breaking. After two weeks of use, the fingernails will be hardened to the point where they are much easier to treat. The high-quality products in our range will make broken nails a thing of the past. The care products classed as "Strengtheners" will produce stunning results which are sure to delight you!