Cleansing Daily by Korres
Daily cleansing not only prevents impurities, it also ensures a fresh and healthy skin sensation. Th…
Learn more!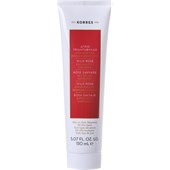 Cleansing Daily Facial care by Korres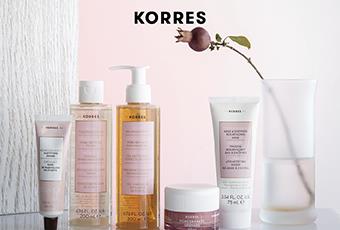 Daily cleansing not only prevents impurities, it also ensures a fresh and healthy skin sensation. The Greek Korres brand offers various products in the Cleansing Daily Line that can be wonderfully employed for daily facial care. Depending on the product, the cosmetics come either individually or in pre-assembled sets, the latter being perfectly reconciled with each other, to create an integral care approach. Thanks to the exotic ingredients, the facial care products are pleasantly redolent of various flowers, for instance jasmine or in the form of white tea.
For daily cleansing
The Cleansing Daily Cosmetic largely consists of make-up removers, various cleansing lotions and matching tonics. Korres offers various care lines for make-up removal, which can be used very specifically for the eye area or for the entire face. Some care products have been enriched by milk proteins to strengthen the skin's defence shield, while stimulating the skin's own powers of regeneration at the same time. All care solutions can be used daily and are also specifically designed to that end. They can, for example, be rounded off by a hydrating cream.