Daisy Eau So Fresh by Marc Jacobs
Daisy So Fresh by Marc Jacobs is a feisty, lively, but also very natural fragrance creation. Raspber…
Learn more!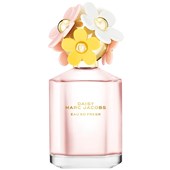 Marc JacobsDaisy Eau So FreshEau de Toilette Spray
BP: €54.36* / 100 ml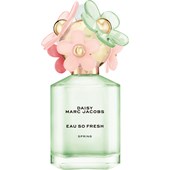 Daisy Eau So Fresh Women's fragrances by Marc Jacobs
Daisy So Fresh by Marc Jacobs is a feisty, lively, but also very natural fragrance creation. Raspberry, rose, and plum combine to create a playful, sweet fragrance. Daisy So Fresh is based on the classic Daisy and sensually whisks you away to a happy, sunny place. This fragrance puts you in a happy, exuberant mood. Using this fragrance makes you more content and, in doing so, combines the girly with the feminine nature of a woman.