Masks and peelings by Nuxe
For optimum facial care, women's skin occasionally needs to be treated with rich masks and scrubs. T…
Learn more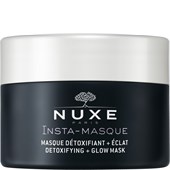 NuxeMasks and peelingsInsta-MasqueMasque Détoxifiant + Éclat
€15.92
/ 50 ml
BP: €318.40* / 1000 ml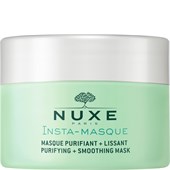 NuxeMasks and peelingsInsta-MasqueMasque Purifiant + Lissant
€15.92
/ 50 ml
BP: €318.40* / 1000 ml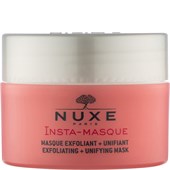 NuxeMasks and peelingsInsta-MasqueMasque Exfoliant + Unifiant
€15.92
/ 50 ml
BP: €318.40* / 1000 ml
5/5 AggregateRating
Masks and peelings Facial care by Nuxe
For optimum facial care, women's skin occasionally needs to be treated with rich masks and scrubs. The care ranges of cosmetics institute Nuxe Paris, developed specially for various skin types, include face masks and scrubs containing unique formulae to deliver tailor-made skin care. The scrubs cleanse the skin pore-deep and remove skin impurities and skin scales with natural ingredients. Blocked pores are opened and the skin can breathe again. Used regularly, the rich face masks replenish lost moisture, nutrients and vitamins.
Optimal facial care with scrubs and masks by Nuxe Paris
The masks and scrubs are available in the cosmetics ranges Aux Petales de Rose and Masque. They cleanse and nourish normal, dry and mature women's skin with their special formulations. Daily facial care is tweaked and completed with these scrubs and masks. The masks and scrubs from the institute of Nuxe Paris should be applied at regular intervals to improve your complexion.