Facial care by Lavera
The brand Lavera uses natural ingredients and places high demands on the effectiveness and tolerabil…
Learn more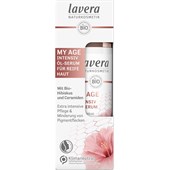 LaveraFacial care My Age Intensive Oil Serum
BP: €647.67* / 1000 ml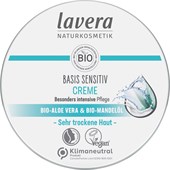 LaveraFacial careOrganic Aloe Vera & Organic Almond OilCream
BP: €37.13* / 1000 ml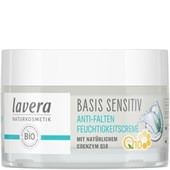 LaveraFacial care Anti-Ageing Moisturising Cream
BP: €226.80* / 1000 ml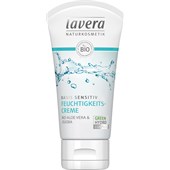 5/5 AggregateRating
Facial care Basis Sensitiv by Lavera
The brand Lavera uses natural ingredients and places high demands on the effectiveness and tolerability of cosmetics. Gentle and lasting in keeping with this, the Basis Sensitive product range is intended for everyday face care. The recipes are optimised for normal or combination skin and help to maintain the body's own balance for a beautiful complexion. This is why all products in the range use high-quality plant fluid from marigolds.
Natural formulas for intensive skin care
The Basis Sensitive range features several products that are dedicated to the various stages of face care. For example, a cleansing gel has a clarifying effect, before a moisturising cream freshens up, protects, and intensively nourishes the skin. Lavera does not use animal testing when developing the active formulas and uses organic plant-based ingredients for the cosmetics. Many of the certified natural cosmetics are also vegan. Put together a set for basic care and also take a look at the body care products from the German company, which has remained true to its quality philosophy for 25 years.