Nail polish remover by OPI
Cosmetic products for your fingernails do not merely involve a colour-intense nail lacquer; indeed, …
Learn more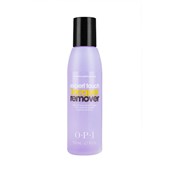 OPINail polish remover Expert Touch Polish Remover
BP: €6.32* / 100 ml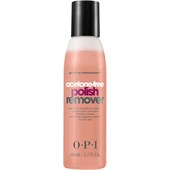 OPINail polish remover Acetone-Free Polish Remover
BP: €6.32* / 100 ml
Nail polish remover Skin care products by OPI
Cosmetic products for your fingernails do not merely involve a colour-intense nail lacquer; indeed, the use of a nail lacquer remover should be gentle yet effective at the same time. The international cosmetics brand OPI also includes special nail lacquer removers as part of its edition of tailored care products; these removers remove the lacquer from your fingernails thoroughly while delicately avoiding your natural fingernail too. Free of acetone and other feared chemicals, this cosmetic product can be gently and effectively removed from your nails, and nourishing ingredients like aloe vera help build up a natural and smooth nail surface ready for the next layer of lacquer to be applied.
Care products by OPI as a useful edition to your nail lacquer
In addition to the gentle nail lacquer remover by OPI, the brand also sells a number of other care products for you that will help support the natural and aesthetically pleasing appearance of your nails. Together with the colourful nail lacquers made by this popular manufacturer, you can rely on a wide range of cosmetic and care products that will help give you attractive nails for any occasion. Our Online Shop is able to help you in this respect by selling make-up and care products made by renowned brands at prices that will ensure you only ever make your purchases online!