Paloma Picasso Perfume
Even if the name
Picasso
makes you think of the Spanish artist to begin with, the fragrance b…
Learn more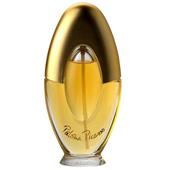 PicassoPaloma Picasso Eau de Toilette Spray
€33.95
/ 30 ml
BP: €1,131.67* / 1000 ml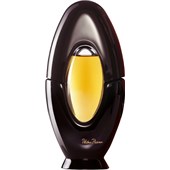 PicassoPaloma PicassoMon ParfumEau de Parfum Spray
€95.95
/ 100 ml
BP: €959.50* / 1000 ml
5/5 AggregateRating
Picasso Fragrances
Even if the name Picasso makes you think of the Spanish artist to begin with, the fragrance by this international brand certainly refers to his creative daughter. Hidden behind this label are the fragrances by Paloma Picasso, who is considered to be one of the most respected women in the industry and built up her experience by working with the designer Yves Saint-Laurent for a period of 20 years. It was at this time that she began to take interest in fragrance as an object that can be used to combine exciting fragrances and a striking design. The Paloma fragrance range, named after her of course, has long been known all over the world and is available from our Online Shop.
Exciting fragrances by the daughter of Pablo Picasso
Refined, young and passionate - these are typical attributes that are associated with Picasso fragrances, which is why women in the first few decades of their lives are increasingly the target audience here. As she became more experienced, the daughter of Picasso then ventured out into contemporary men's fragrances, the Minotaure edition being the most well-known. Despite this perfumer's grand reputation, fragrances by this designer do not cost the earth, as you will in particular see when you purchase items from this manufacturer and other quality brands from the range on our website.