Paloma Picasso by Picasso
The Picasso brand radiates a sense of extravagance and exclusivity. The women's fragrance will capti…
Learn more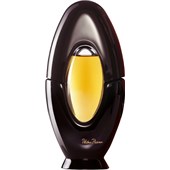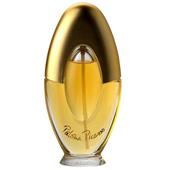 PicassoPaloma Picasso Eau de Toilette Spray
BP: €1,431.67* / 1000 ml
5/5 AggregateRating
Paloma Picasso Women's fragrances by Picasso
The Picasso brand radiates a sense of extravagance and exclusivity. The women's fragrance will captivate you with its unmistakeable fragrance nuances and long-lasting fragrance notes. With Paloma Picasso, a fragrance was created that aims to accentuate the character of its wearer in the best possible way. Fine fragrance nuances of jasmine, ylang-ylang, lily of the valley and hyacinth ensure a harmonious overall impression that comes across in a delicate and stylish manner.
Creativity allowed to run free
With Paloma Picasso, you can benefit from a women's fragrance that will seduce and accentuate your feminine features. The fragrance was made with timelessly elegant features that can be used in any situation. The fragrance ensures a pleasant surprise that is all about sophisticated sensuality. The flaçon comes in an innovative design that creates accents and gives rise to an elegant and stylish overall impression.