Flowerbomb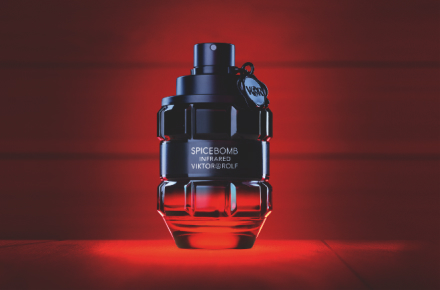 Spicebomb
Bonbon
Viktor & Rolf perfume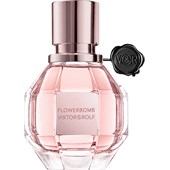 Viktor & RolfFlowerbomb Eau de Parfum Spray
€44.95
/ 30 ml
BP: €1,498.33* / 1000 ml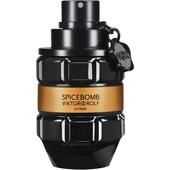 Viktor & RolfSpicebombExtrêmeEau de Parfum Spray
€57.95
/ 50 ml
BP: €1,159.00* / 1000 ml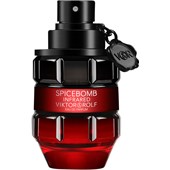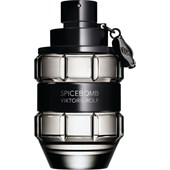 Viktor & RolfSpicebomb Eau de Toilette Spray
€46.95
/ 50 ml
BP: €939.00* / 1000 ml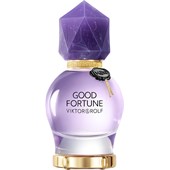 Viktor & RolfGood Fortune Eau de Parfum Spray
€61.95
/ 30 ml
BP: €2,065.00* / 1000 ml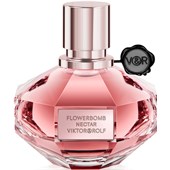 Viktor & RolfFlowerbombNectar IntenseEau de Parfum Spray
BP: €2,299.00* / 1000 ml
Viktor & RolfFlowerbombDewEau de Parfum Spray
BP: €2,731.67* / 1000 ml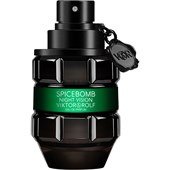 Viktor & RolfSpicebomb Eau de Parfum Spray
€65.95
/ 50 ml
BP: €1,319.00* / 1000 ml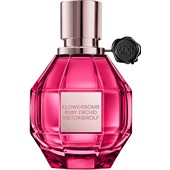 Viktor & RolfFlowerbombRuby OrchidEau de Parfum Spray
BP: €2,731.67* / 1000 ml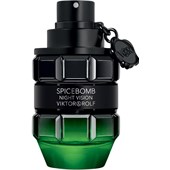 Viktor & RolfSpicebombNightvisionEau de Toilette Spray
BP: €1,619.00* / 1000 ml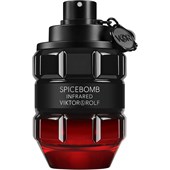 Viktor & RolfSpicebombInfraredEau de Toilette Spray
BP: €1,619.00* / 1000 ml
5/5 AggregateRating
Viktor & Rolf Fragrances
Did you know?
Viktor & Rolf: The perfect beauty duo
Viktor Horsting and Rolf Snoeren are the founders of the eponymous fashion label Viktor & Rolf from the Netherlands. As a successful designer duo, they have been creating extravagant fashion for everyone since 1992 and are among the most renowned fashion designers worldwide, especially in haute couture and in the creation of street wear. In addition to trendy accessories, elegant shoes and hard-wearing luggage systems, Viktor & Rolf also devote themselves to fragrances and cosmetics to complete the overall look. The designer duo Viktor & Rolf is known for its love of experimentation. Since 2005, Viktor & Rolf have been creating breathtaking fragrances that meet the high demands of women and men and are hard to beat in terms of sensuality and freshness.
Fragrances by Viktor & Rolf: something very special
Just as their fashion is eye-catching and extravagant and cannot really be assigned to any one style, their perfumes are unique and rich in detail. They abhor superficiality; detailed creations with depth are important to them. Their creations are quite cheeky and blunt, all of which have a certain "pop" effect. Thus, each fragrance creation is its own little explosion that carries with it the power and extravagance of the label. Classic ingredients are given a modern impetus.
Their first fragrance, the Viktor & Rolf Flowerbomb, presented itself in a hand grenade-shaped bottle and achieved international success. From this, Viktor & Rolf developed fragrance variations in a wide variety of notes. In 2006, the successful designers created the second perfume base "Antidote" under the motto: the art of transformation. Viktor & Rolf cosmetics captivate with their care intensity and convince the customer with noticeable results. Men were given a suitable companion in the form of Viktor&Rolf Spicebomb. The interplay of woody, spicy notes symbolises pure masculinity and gives it an irresistibly sensual aura.
Viktor & Rolf Spicebomb: an oriental fragrance explosion for men
Viktor & Rolf Spicebomb is the ultimate counterpart to the women's fragrance Flowerbomb. Viktor & Rolf Spicebomb was created for men who clearly want to stand out from the crowd and not live their lives according to prescribed conventions. The fragrance opens with playful and spicy-woody scents such as grapefruit and pink pepper. The heart captivates with fresh bergamot and lavender. Tobacco, white leather and red pepper round off the whole with a touch of charm and seductive masculinity. Absolutely beguiling and irresistible!