Spicebomb by Viktor & Rolf
The designer duo
Viktor & Rolf
come from the Netherlands and not only design wonderful fashio…
Learn more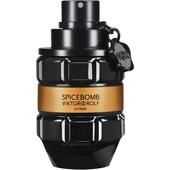 Viktor & RolfSpicebombExtrêmeEau de Parfum Spray
€49.95
/ 50 ml
BP: €999.00* / 1000 ml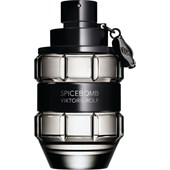 Viktor & RolfSpicebomb Eau de Toilette Spray
€46.95
/ 50 ml
BP: €939.00* / 1000 ml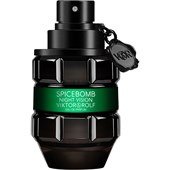 Viktor & RolfSpicebomb Eau de Parfum Spray
€63.75
/ 50 ml
BP: €1,275.00* / 1000 ml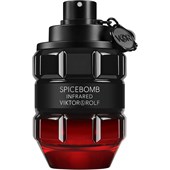 Viktor & RolfSpicebombInfraredEau de Toilette Spray
€59.25
/ 50 ml
BP: €1,185.00* / 1000 ml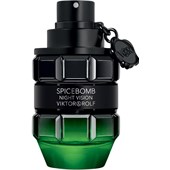 Viktor & RolfSpicebombNightvisionEau de Toilette Spray
€59.25
/ 50 ml
BP: €1,185.00* / 1000 ml
5/5 AggregateRating
Spicebomb Men's fragrances by Viktor & Rolf
Viktor & Rolf, specialists in men's fragrances
The designer duo Viktor & Rolf come from the Netherlands and not only design wonderful fashion, but also exclusive perfume. The Spicebomb range is characterised by a masculine, sensual fragrance, representing many masculine facets at once. Spicebomb is stunning, impetuous and uncompromising. This sophisticated perfume has a fascinating mixture of elegance and fierceness. Perhaps this is the fragrance you have been looking for, for so long?
Power and strength with masculine presence
The palette of the Spicebomb products range from Shower Gel, to After Shave to Eau de Toilette. Surround yourself in this powerful, sensual scent and experience the effects.Men's fragrances of this class offer you the individuality corresponding to you and your strong personality. Finally, Viktor & Rolf leave a permanent optical impression, since the bottles and packaging bear the unmistakeable handwriting of both designers.