Unique Solutions by Tautropfen
With the special products in the Elixier product range, women with sensitive skin can experience the…
Learn more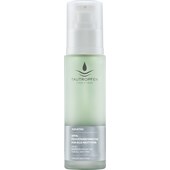 TautropfenUnique SolutionsAquatau"Vital" Moisturising Nectar
€25.95
/ 50 ml
BP: €519.00* / 1000 ml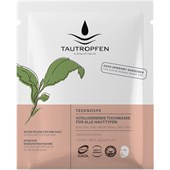 5/5 AggregateRating
Unique Solutions Skin care by Tautropfen
With the special products in the Elixier product range, women with sensitive skin can experience the powers of nature. Tautropfen unites plants and herbs in unique recipes for effective beauty elixirs in order to cleanse and nourish the face. Hollyhock and organically produced aloe vera refine the complexion and provide moisture to the skin. The skin regains its fresh radiance and its vitality. Simultaneously, the senses are pampered by the precious herbal extracts and pure oils, which have excellent anti-ageing properties.
Facial skin care with rich elixirs of natural plants and herbs
. In line with the Tautropfen philosophy, the oils, extracts and distillations are obtained from herbs and plants which are proven to have been grown organically. The high quality cosmetic and skincare products are complemented and refined by pure spring water from the company's own spring in the Black Forest. Animal by-products are not used in the cleansing and skincare ranges. An optimal cleansing and skincare effect can be achieved when the special products are used in combination. The special products from the cleansing and skincare range Elixier are ideally suited for women with extremely sensitive, dry and mature skin.