Yellow Diamond by Versace
Yellow diamonds are rare, and therefore especially valuable. Versace makes use of this association, …
Learn more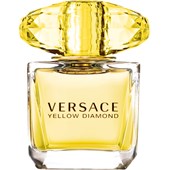 VersaceYellow Diamond Eau de Toilette Spray
€33.95
/ 30 ml
BP: €1,131.67* / 1000 ml
5/5 AggregateRating
Yellow Diamond Women's fragrances by Versace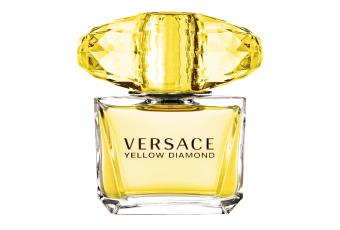 Yellow Diamond: Freshness in its most beautiful form
Yellow diamonds are rare, and therefore especially valuable. Versace makes use of this association, and with the line Yellow Diamonds, it has created a perfume, which stands out like a rare jewel. The distinguishing feature of the women's fragrances from this series is the magical freshness paired with a floral and fruity lightness. The diamond is also expressed with the design of the flacon: Elegant glass and a luxurious, polished glass stopper build the perfect groundwork for the high-quality women's fragrances.
Yellow Diamond from head to toe
The series offers you not only the exclusive eau de toilette by Versace, but also the matching bath and shower gel as well as a nurturing and fragrant body lotion. This adds Italian elegance to your day. The wonderful women's fragrance is also suitable as a gift set. Surprise the woman, who is a diamond in your life!