Styling by American Crew
With its styling care line, the American Crew brand has opened numerous possibilities to enable the …
Learn more
Styling Hair care by American Crew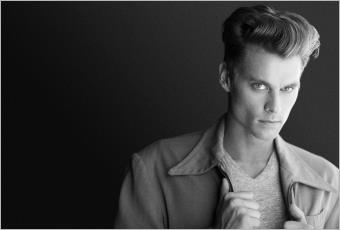 With its styling care line, the American Crew brand has opened numerous possibilities to enable the modern man to dedicate himself completely to hair cosmetics. Men care much more for their hair today than ever before: They are no longer lagging behind the women's world as regards styling and a good appearance. In order to take into account the diversity of hair types and the many various intentions, the American Crew brand has released various products. These include gel and hairspray as well as pomade, cream, lotion and paste. There are thus no limits to the creative possibilities.
Diversity opens up new roads
The American Crew brand developed all products in its assortment solely for use by the male sex. The intention is to give the well-groomed man his proper place as regards hair care and the opportunity to consistently furnish himself with a masculine style. Animal experiments were dispensed with during product manufacture: All products are based on pharmacological and medical expertise. The high-quality ingredients and care substances are also suitable for many allergy sufferers.