Radiance Energy by Ayer
A dramatic make-up is shown off to best effect on
fresh, vital skin
. The offers everything c…
Learn more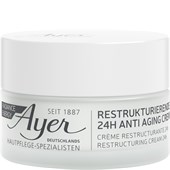 AyerRadiance Energy Restructuring Cream 24h
€73.95
/ 50 ml
BP: €1,479.00* / 1000 ml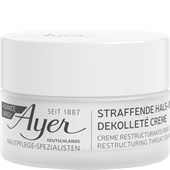 AyerRadiance Energy Restructuring Throat Cream
€59.95
/ 50 ml
BP: €1,199.00* / 1000 ml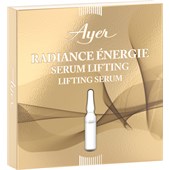 AyerRadiance Energy Radiance Énergie Lifting Serum
€18.95
/ 1 pcs.
BP: €18.95* / 1 pcs.
5/5 AggregateRating
Radiance Energy Skin care by Ayer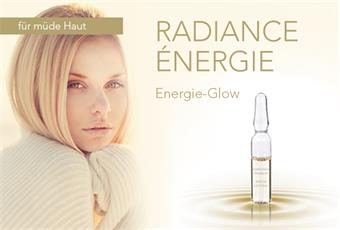 A dramatic make-up is shown off to best effect on fresh, vital skin. The
Ayer Radiance Energy Care Series
offers everything cosmetic that the sensitive skin in the face and throat to cleavage area needs, for a young and fresh effect despite environmental influences and daily stress caused by make-up.For instance, the Radiance Energy Serum relaxes the facial muscles, supports the suppleness of the skin and helps to counter the effect of pigment abnormalities. The Day and Night Cream in the same series is a perfectly coordinated 24-hour care that not only supplies the delicate facial skin with oxygen, it also smooths lines and wrinkles and gives the overall complexion a younger appearance. Special attention in the facial care should be paid to the sensitive skin around the eyes, as it is particularly susceptible to small wrinkles and dryness. Ayer has a special eye cream to this end, it actively smooths and tautens the skin, thus preventing and reducing wrinkles.