Shaving accessories by ERBE
To enable you to have the perfect shave at home or when travelling, Becker Manicure stocks a wide ra…
Learn more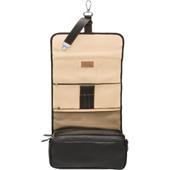 ERBEShaving accessoriesCowhide with a GrainHanging washbag, black
€236.25
/ 1 pcs.
BP: €236.25* / 1 pcs.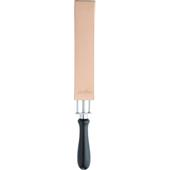 ERBEShaving accessories Russia leather strop
€51.75
/ 1 pcs.
BP: €51.75* / 1 pcs.
ERBEShaving accessories Double strop paste for leather strops
€6.71
/ 1 pcs.
BP: €6.71* / 1 pcs.
5/5 AggregateRating
Shaving accessories Shaving Shop by ERBE
To enable you to have the perfect shave at home or when travelling, Becker Manicure stocks a wide range of additional shaving accessories in its Shaving Shop collection. These enable every man to enjoy the greatest possible comfort when having his daily shave and using the razor, brush, and other shaving products from Becker Manicure. For example, this category of our shop features elegant and timeless shaving dishes, in which you can put your shaving foam and benefit from a robust piece of equipment made of high-quality metal.
Order great value shaving accessories from the Shaving Shop collection
So that you don't have to miss out on the high-quality shaving accessories from Becker Manicure when travelling, the international brand manufacturer stocks practical washbags. Made from genuine leather and featuring many practical internal compartments, they can be used to safely store all your shaving accessories and keep them close at hand. Simply get to know the Shaving Shop collection yourself, and create a high-quality shaving set to meet your needs. Impressive terms for purchasing products such as aftershave or the latest men's fragrances as well as friendly service await you at our shop when placing your next online order!