Razor holders by ERBE
Even in the 21st century, many men still rely on wet shaving, whereby a secure, attractive storage p…
Learn more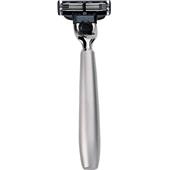 ERBERazor holders "Mach 3" Razor with Metal Handle, Silver, Matte
€51.71
/ 1 pcs.
BP: €51.71* / 1 pcs.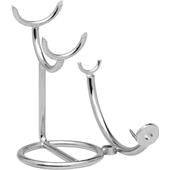 ERBERazor holders Holder silver-coloured horizontal, large
€43.46
/ 1 pcs.
BP: €43.46* / 1 pcs.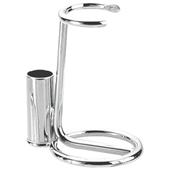 ERBERazor holders Razor and shaving brush holder
€26.21
/ 1 pcs.
BP: €26.21* / 1 pcs.
5/5 AggregateRating
Razor holders Shaving Shop by ERBE
Even in the 21st century, many men still rely on wet shaving, whereby a secure, attractive storage place is required after shaving and cleaning the razor blades. With a razor holder from the Becker Manicure range, your razor has a fixed storage place that is also a real eye-catcher in every bathroom. Available in the Shaving Shop collection, which sells high-quality shaving products for men, the manufacturer's razor holder is also suitable for razors from other brands and can thus be used with flexibility.
Have the perfect shave with Becker Manicure
Naturally, the Shaving Shop collection also features razors, blades, and many other items that men cannot be without when having their daily shave. Made from robust metals and produced in a timeless design, the Becker Manicure razor holders make a perfect impression overall, and are a practical, attractive purchase. Find out which products are waiting for you in the Shaving Shop range by simply taking a look in our Online Shop. Thanks to fair prices, you will certainly enjoy purchasing shaving items and bathing accessories here.