Masks by Filorga
Masks offer recuperation, regeneration and nurturing essences for the skin. The diverse masks from t…
Learn more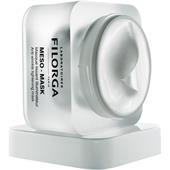 FilorgaMasks Meso-Mask Intensive Anti-Wrinkle Mask for More Radiance
BP: €82.50* / 100 ml
5/5 AggregateRating
Masks Skin care by Filorga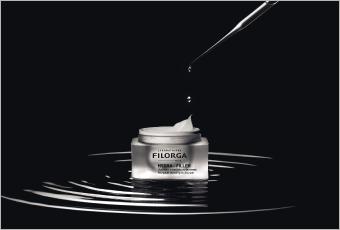 Masks offer recuperation, regeneration and nurturing essences for the skin. The diverse masks from the House of Filorga can be used for different purposes, to hydrate the skin, as an aid against anti-ageing appearances and to heal red pressure marks, for example. A mask can usually be applied at least once a week, it is complemented by cleansing cosmetics and moisturising cream, should the skin require the latter. Ideally, the mask itself should always be reconciled with the skin type and its typical character properties.
Nurturing masks with scientific background
The cosmetics from the House of Filorga are not just distinguished by typical French elegance, but also due to their scientific foundation. All care preparations available from the manufacturer are dermatologically tested in advance and then produced for specific skin types. The cosmetic mask is usually used once a week, always as a complement to cleansing and any possible toning. The product itself explains how exactly it needs to be used. It usually remains applied to the skin for a few minutes and is then washed off again leaving no residue.