Clemency by Humiecki & Graef
Unisex fragrances such as the
Clemency
perfume are true everyday companions that can be spray…
Learn more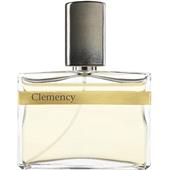 Humiecki & GraefClemency Eau de Toilette Concentrée Spray
BP: €176.00* / 100 ml
Clemency Unisex fragrances by Humiecki & Graef
Unisex fragrances such as the Clemency perfume are true everyday companions that can be sprayed on for any situation. The fragrance from the Humiecki & Graef brand is distinguished by a gentle hint of the Orient. New scents break through the aromas time and again, which ensures new, interchanging accents.
A quite special fragrance
With Clemency, you can benefit from a quite special fragrance. The base of the aromatic perfume is made up of linen blossoms, rose tincture and black currants. Milk, sandalwood, leather and woody notes refine the interesting aroma. Let yourself be inspired by a true all-rounder which can be worn in any situation!