Circular Wooden Bases by Linari
The brand name Linari stands for exciting perfume as well as for exciting, subtle room fragrances in…
Learn more!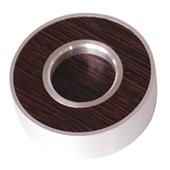 LinariCircular Wooden BasesWenge Circular Base
BP: €57.95* / 1 pcs.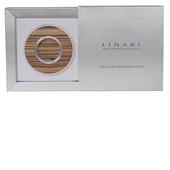 LinariCircular Wooden BasesZebrano Circular Base
BP: €57.95* / 1 pcs.
Circular Wooden Bases Accessories by Linari
The brand name Linari stands for exciting perfume as well as for exciting, subtle room fragrances in the form of long-lasting scented candles. To ensure a secure base that also provides visual enhancement when using the candle, the Circular Wooden Bases are an absolute must-have accessory. The bases combine a secure, round metal shape with natural varieties of wood that give the scented candles a natural charm and make these accessories an eye-catcher in every room, even when not in use. The weight of the Circular Wooden Bases guarantees a secure base for all candles.
Buy perfume and accessories from Linari at a great price
The round, minimalistic look of the Circular Wooden Bases is exceptionally elegant and satisfies the sophisticated tastes of men and women who also like the exquisite perfume from the brand manufacturer. If this includes you, we have the entire Linari product range waiting for you online at an attractive price. Experience unique essences on your body or as a room fragrance too, and get Linari's diverse world of fragrance at a great price!