Replica by Maison Margiela
Maison Martin Margiela is in fact an elegant haute couture house that enhances the finest materials …
Learn more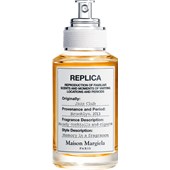 Maison MargielaReplicaJazz ClubEau de Toilette Spray
BP: €2,198.33* / 1000 ml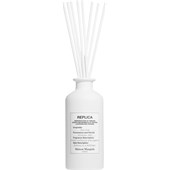 Maison MargielaReplica Jazz Club Diffuser
€63.95
/ 185 ml
BP: €345.68* / 1000 ml
5/5 AggregateRating
Replica Men's fragrances by Maison Margiela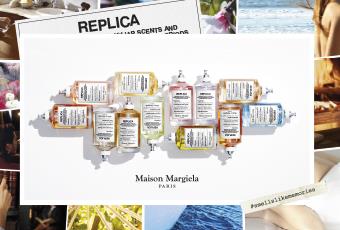 Maison Martin Margiela is in fact an elegant haute couture house that enhances the finest materials with elegant tailoring in order to create a whole range of luxurious and enchantingly beautiful dresses, tops and general clothing items. With the Replica range, the fashion brand is now looking to try its hand at a completely new segment - while also using its craftsmanship skills too! The range includes a total of five completely different men's fragrances that are an ode to the modern man as well as his fashion sense. From a visual perspective, the fragrance comes in a really simple design. Different fragrance names are imprinted in black text on a white background on the front.
Classic fragrance with a penchant for modern life
The Replica fragrance range by Maison Martin Margiela consists of five individual fragrance creations. The men's fragrances are divided up into Promenade in the Gardens, Funfair Evening, Flower Market, Beach Walk and Lazy Sunday Morning. In doing so, the fragrance always aims to address a particular topic, situation or specific time of day as well. Beach Walk, for example, is the perfect choice for all men who prefer aqua notes, while Flower Market is a super choice for men who like floral bouquets and friendly fragrances.