Tiffany perfume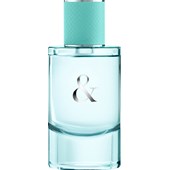 Tiffany & Co.Tiffany & Love For Her Eau de Parfum Spray
€58.95
/ 50 ml
BP: €1,179.00* / 1 l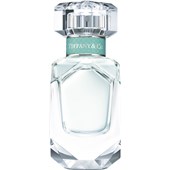 Tiffany & Co.Tiffany Eau de Parfum Eau de Parfum Spray
€39.95
/ 30 ml
BP: €1,331.67* / 1 l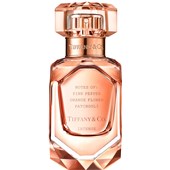 Tiffany & Co.Rose GoldIntenseEau de Parfum Spray
€61.95
/ 30 ml
BP: €2,065.00* / 1 l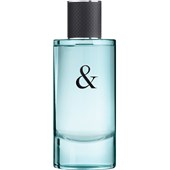 Tiffany & Co.Tiffany & Love For Him Eau de Toilette Spray
€83.95
/ 90 ml
BP: €932.78* / 1 l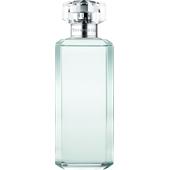 Tiffany & Co.Tiffany Eau de Parfum Shower Gel
€32.95
/ 200 ml
BP: €164.75* / 1 l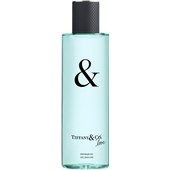 Tiffany & Co.Tiffany & Love For Him Shower Gel
€32.95
/ 200 ml
BP: €164.75* / 1 l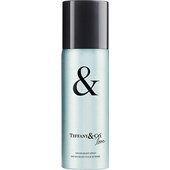 Tiffany & Co.Tiffany & Love For Him Deodorant Spray
€31.95
/ 150 ml
BP: €213.00* / 1 l
4,5/5 AggregateRating
Tiffany & Co. perfumes: First-class fragrances
Tiffany & Co. is an elegant luxury brand, which has manufactured premium jewellery pieces since 1837. Since 1980 the brand has also stood for pure luxury when it comes to Tiffany & Co. perfumes. Tiffany & Co. is characterised by its classic and timeless style, which is not only reflected in its jewellery but also embellishes the bottles.
Innovation meets classic style: With modern creations and exquisite ingredients, the perfumiers at Tiffany create fragrant jewels that captivate the whole world.
Fine elegance: Tiffany & Co. Eau de Parfum
Feminine luxury on the skin: With a classic Tiffany & Co. Eau de Parfum, fashion-conscious women emphasise their feminine glamour. With high-quality fragrance components, the women's perfumes by Tiffany & Co. exude pure luxury. Fresh, fruity heart notes combined with a sensuous base note dominate the unforgettable creations.
Tiffany & Co. perfumes deliver a first-class ensemble for her and him with the Tiffany & Love for Her and Tiffany & Love for Him range. The inspiration for this flattering duo for couples is the tie of inseparable modern love. Woody, floral and citrus tones invisibly harmonise both perfumes.
Mandarin, iris and patchouli meet in the new signature fragrance by Tiffany & Co. This Eau de Parfum by Tiffany reflects the distinctive glamour of a strong woman. Luxury on the skin, romance on the nose. A distinctive appearance of this classic of the luxury label Tiffany & Co.
Do you like opulence with an oriental vibe? The Tiffany Eau de Parfum is the signature fragrance of the brand. This perfume sends the message "All you need is love". Exquisite amber notes and nuances of warm benzoin, similar to fine vanilla, are mainly responsible for this fragrance experience.
Shop the highest quality Tiffany & Co. perfume at great prices online
The luxury brand Tiffany & Co. presents its fragrances with a typical purity and elegance that is reminiscent of times gone by. The classic Tiffany fragrance runs through the entire product line: from perfume and Eau de Parfum to body lotion and shower gel. Exclusive quality that is palpable.
Parfumdreams offers you an exquisite selection of Tiffany & Co. perfumes at great prices. Use the practical filter function to quickly find your new favourite perfume of the luxury brand. Have your new Tiffany & Co. Eau de Parfum delivered easily to your door and treat yourself to first-class fragrances. Also, you can't go wrong with a Tiffany & Co. Eau de Parfum as a perfect gift.