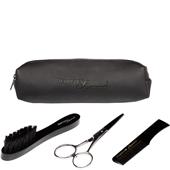 Hercules SägemannBeard Sets Moustache Set
€50.81
/ 1 pcs.
BP: €50.81* / 1 pcs.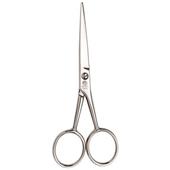 Hans KniebesBeard- & vibrissae cutter Beard Trimmer
BP: €12.95* / 1 pcs.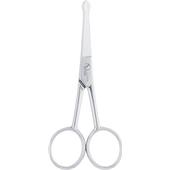 ERBEMen's scissors Beard and nose hair trimmers
BP: €19.90* / 1 pcs.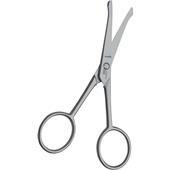 ERBEMen's scissors Beard and nose hair trimmers
BP: €28.45* / 1 pcs.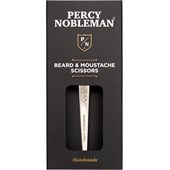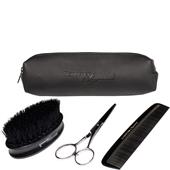 Hercules SägemannBeard Sets Full Beard Set
€52.80
/ 1 pcs.
BP: €52.80* / 1 pcs.
5/5 AggregateRating
Beard scissors – unique styling for your beard
A presentable beard takes work. Caring for, trimming and styling your beard requires a range of products and equipment. Beard scissors are an important tool when it comes to making your beard look presentable. They ensure an even look and prevent split ends and damage to the hair structure.
Add the finishing touch to your beard with beard scissors
Beard trimmers and clippers are a great choice for trimming your beard, while versatile, small beard scissors will make light work of fine hairs and even areas that are not as easy to reach. You can easily trim unruly hairs with beard scissors, ensuring a clean cut.
If you want to trim your beard using only beard scissors, you will not only need a sensitive touch, time and patience, but also a beard comb. For beginners, we recommend first trimming the beard with a beard trimmer and then finishing off the finer details with beard scissors. The more experienced you become with beard scissors, the easier you will find it to trim your entire beard with scissors.
Buy the perfect beard scissors
There are a number of criteria that will help you find the right beard scissors for you and your requirements:
Pay attention to the material: The best beard scissors are often made of stainless steel. This prevents your scissors from rusting and makes them more durable. Chrome or nickel-plated beard scissors are okay for a shorter period of use but will rust with time.
The blades are key if you don't want to damage your beard hair. A high-quality beard scissor blade has a smooth edge and a serrated edge. Ideally, the length of the cutting blade should be between 3 and 4.5 cm.
The micro-serration is particularly important for very thick and robust beard hair and ensures a safe cut.
Careful adjustment ensures the best result. We recommend scissors that can be adjusted via a screw or ball joint.
The scissor tip may be pointed or rounded. Pointed ends are ideal for finishing touches. Beard scissors with rounded ends can also be used to trim nose and ear hair – without risk of injury from the scissor tip.
Look after your beard – and your beard scissors
In order to get lasting enjoyment from the perfect pair of beard scissors, you'll need to take care of them.
Remove hairs and dust from the beard scissors after each use. Clean the scissors with a damp towel and polish them dry. Apply a drop of oil to the hinge or screw every so often, and store them in a sealed container.
Buy beard scissors at parfumdreams
You'll have no problem finding your new beard scissors at parfumdreams. View the products that meet your criteria in a matter of seconds and select your new beard scissors. parfumdreams delivers your favourite products quickly and inexpensively to your preferred address.