Hair care Body care by Shiseido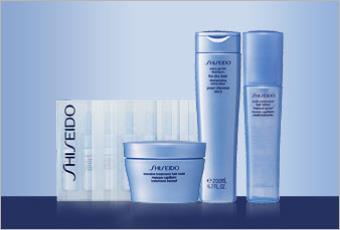 Shiseido is known in the cosmetic industry for qualitative top-class products and specifically developed formulas. The brand has now existed since 1872 and thus celebrated its 140th jubilee in 2012. Since its very beginnings Shiseido has developed a diversified assortment, which was originally opened as a chemist shop with a western stamp in the Far East. As regards body care and hair care, the brand combines Far Eastern approaches with western culture and tried and trusted traditions, to achieve an intensive and easily tolerable care for various skin and hair types.
The hair care of the leading care specialist
The versatile Shiseido assortment is not only available in lotions and creams, but also in nurturing products for hair and scalp. The hair products can be used individually and in combination with each other and always promise a pleasant and intensive care effect, which can also be used for preventative purposes. The quality shampoos range from classic shampoos via lotions to special essences that procure their unique formula from many years of research. The products are suitable for both men's and women's hair.