Skin care and Health of Swiss Smile
Swiss Smile represents a new league of dental and lip care. The progressive brand puts a luxurious s…
Learn more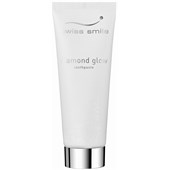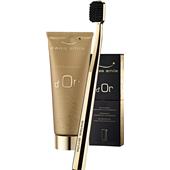 Swiss SmileDental careGolden Toothpasted'Or Set
BP: €1,440.00* / 1 l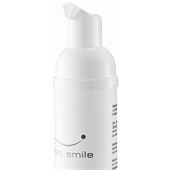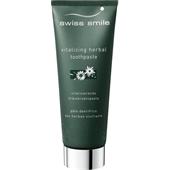 Swiss SmileDental care Vitalizing Herbal Toothpaste
BP: €450.00* / 1 l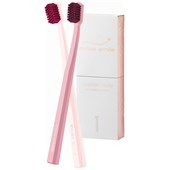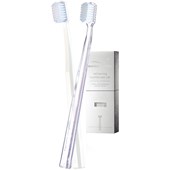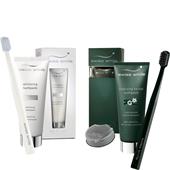 Swiss SmileDental care Day & Night Dental Beauty Kit
BP: €720.00* / 1 l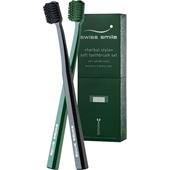 Swiss SmileDental care Soft Toothbrush Set
BP: €11.93* / 1 pcs.
5/5 AggregateRating
Swiss Smile Skin care and Health
Swiss Smile represents a new league of dental and lip care. The progressive brand puts a luxurious spin on the daily health and hygiene routine. Sophisticated design ideas, high-quality materials, innovative active ingredients and the latest research findings have flowed into the development of the exclusive products for dental and oral hygiene. The result is a portfolio of products that really stand out. Behind this young label is a tradition-steeped company, which has dedicated itself for decades to dental prophylaxis and which is appreciated by dentists throughout the world. In this way, comprehensive specialist expertise is combined with an extraordinary sense of aesthetics and an enthusiasm for a dazzling, white smile.
Highly-effective cleaning, elegant toothbrushes and rich lip care


Included in the Swiss Smile portfolio are stylish toothbrushes, which also impress functionally and medically. The accessories were perfectly designed for the brand's own care programme. With special formulas that are revitalising or regenerative, the dental care system from Switzerland meet the most different of needs, night and day. The range includes highly-effective toothpastes, which containingredients such as gold, provide sensitive teeth with a protective coating or leave the teeth dazzling white and shiny. A beautiful smile will draw all glances to your mouth. For this reason, Swiss Smile also dedicates itself to care for the lips. Foe example, the booster in the Glorious Lips series supplies the lips with rich moisture, whilst the lip gloss provides a sensual fullness and seductive shine.