Rouge by ARTDECO
A smooth complexion, delicate blush and soft and supple skin are all the result of using
Artdeco<… Learn more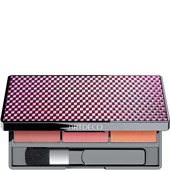 ARTDECORouge The Blush Palette
BP: €16.16* / 1 pcs.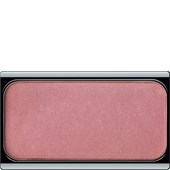 4/5 AggregateRating
Rouge Make-up by ARTDECO
A smooth complexion, delicate blush and soft and supple skin are all the result of using Artdeco. The make-up is suitable for everyday use as well as for candlelight evenings together, and has already proven itself at the various international fashion shows. The special composition of the powder is the secret of this blusher.
Selected harmony
The composition of different red and brown shades enriched with apricot or rosewood lead to the special blush. As a result, the make-up adapts perfectly to your facial features. Wrinkles and pores are gently covered over, giving your face a healthy shine that guarantees freshness and warmth. Use Artdeco's products to accentuate your natural beauty even more.