Skin Yoga by ARTDECO
The international brand Artdeco is fully aware of the needs of sensitive and stressed skin, and is a…
Learn more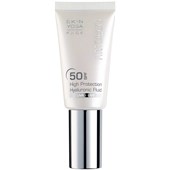 Skin Yoga Skin care by ARTDECO
The international brand Artdeco is fully aware of the needs of sensitive and stressed skin, and is able to provide the perfect support in the form of its Skin Yoga care range. All of the items in this range of products are based on herbal ingredients, helping to gently restore your skin to its natural beauty. The care products ensure lasting relaxation of the skin and subsequently help to increase your skin's resilience. As a result, your skin is better protected in the long term and is better equipped to deal with adverse situations, such as everyday stress or environmental pollutants.
Let your skin relax with Skin Yoga
This product range by Artdeco also includes a moisturising mousse, cleansing and repair lotions and skin cream for daily use. In order to provide your skin with lasting benefits, it is recommended that you combine different care products from the Skin Yoga product range so as to be able to rely on a tailored concept for your daily hygiene and care routine. In addition to the various make-up products and other cosmetic products, this care range is also one of the most important products sold by Artdeco that is on hand to help give women healthy and beautiful skin well into old age.