Time To Hydrate by Ahava
Time To Hydrate from Ahava is a
facial care range for women
who prefer a holistic care regime…
Learn more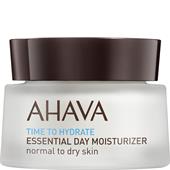 AhavaTime To Hydrate Essential Day Moisturiser
€29.95
/ 50 ml
BP: €599.00* / 1000 ml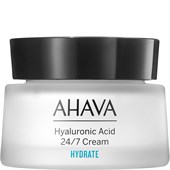 AhavaTime To Hydrate Hyaluronic Acid 24/7 Cream
€30.95
/ 50 ml
BP: €619.00* / 1000 ml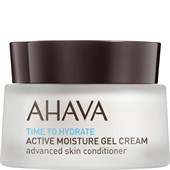 AhavaTime To Hydrate Active Moisture Gel Cream
€29.95
/ 50 ml
BP: €599.00* / 1000 ml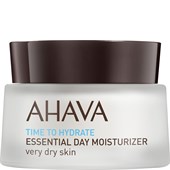 AhavaTime To Hydrate Essential Day Moisturizer
€27.95
/ 50 ml
BP: €559.00* / 1000 ml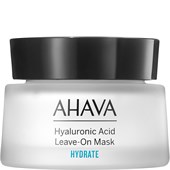 AhavaTime To Hydrate Hyaluronic Acid Leave-On Mask
€42.95
/ 50 ml
BP: €859.00* / 1000 ml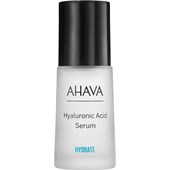 AhavaTime To Hydrate Hyaluronic Acid Serum
€30.95
/ 30 ml
BP: €1,031.67* / 1000 ml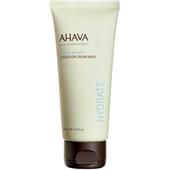 AhavaTime To Hydrate Cream Mask
€29.95
/ 100 ml
BP: €299.50* / 1000 ml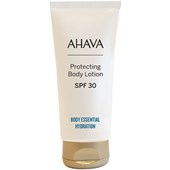 AhavaTime To Hydrate Protection Body Lotion SPF 30
€27.95
/ 150 ml
BP: €186.33* / 1000 ml
5/5 AggregateRating
Time To Hydrate Facial care by Ahava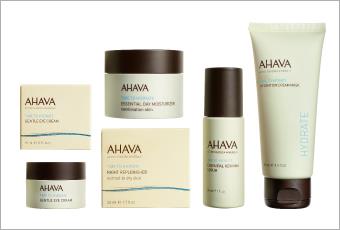 Time To Hydrate from Ahava is a facial care range for women who prefer a holistic care regimen for day and night-time for face, neck and cleavage. The richly nourishing serums, creams and lotions in this skincare range provide the skin with minerals from the Dead Sea, with vitamins, nutrients and plenty of moisture. When used daily the sophisticated face care ensures a radiant complexion and fine, smooth and velvety skin.
Hydrating face care for day and night
The ingredients contained in Ahava skincare products are immediately absorbed and hydrate the facial skin. Straightaway the skin is smoothed and feels plump and fresh. The combination of different products within the Time To Hydrate face care range for women strengthens their effect. The skincare products in the Time to Hydrate range are offered for the different skin types: for normal and sensitive skin as well as for combination skin. The Ahava skincare range is paraben-free, dermatologically tested and suitable for allergy sufferers. This face care range can be used for the daily face care routine.