Time To Clear by Ahava
The Time To Clear line from Ahava has made one important facial care goal its declared mission: to e…
Learn more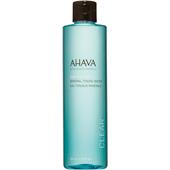 AhavaTime To Clear Clear Mineral Toning Water
€16.80
/ 250 ml
BP: €67.20* / 1000 ml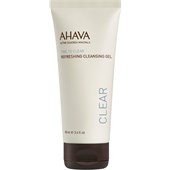 AhavaTime To Clear Refreshing Cleansing Gel
€16.80
/ 100 ml
BP: €168.00* / 1000 ml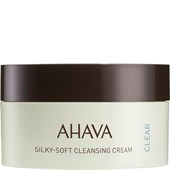 AhavaTime To Clear Silky-Soft Cleansing Cream
€25.60
/ 100 ml
BP: €256.00* / 1000 ml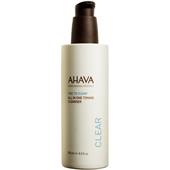 AhavaTime To Clear All in One Toning Cleanser
€23.60
/ 250 ml
BP: €94.40* / 1000 ml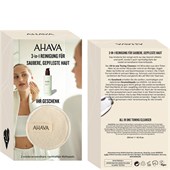 AhavaTime To Clear All in 1 Toning Cleanser
€20.95
/ 250 ml
BP: €83.80* / 1000 ml
5/5 AggregateRating
Time To Clear Facial care by Ahava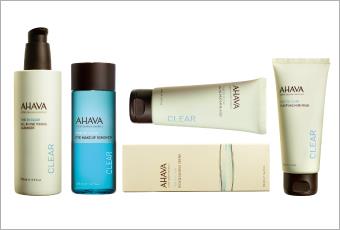 The Time To Clear line from Ahava has made one important facial care goal its declared mission: to effectively cleanse the skin and rid it off damaging substances going deep down into the pores. The range is made up of different products that can be used by both men and women. The products remove make-up traces, sweat, dirt, dust and sebum so that pores can breathe freely again and are able to regenerate themselves. All products are particularly well suited for skin that is prone to spots, blackheads or impurities .
Clear skin thanks to superior cleansing
Cleansing of the facial skin is essential if you really want to achieve a lasting clear and beautiful complexion. Even if clear water removes a lot of dirt or sweat already, it can never penetrate pores deep enough to fully get rid of stubborn sebum-residue and dirt. The cleansing products from Ahava tackle exactly this problem and ensure with the product line Time to Clear for a beautifully radiant and healthy looking skin - irrespective of your age.