Gold Men Men's fragrances by Amouage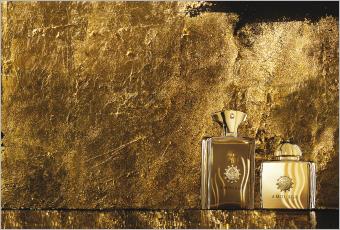 The Amouage men's perfumes have always been something very special. Gold Men is a masculine men's perfume creation based on unique fragrance compositions. The fragrance is based on essences of labdanum, lilies of the valley, silver frankincense and jasmine. Iris, myrrh and amber create an interesting character that ensures abundant well-being and comfort. Additional aromas of oak moss, patchouli, cedar wood and civet round off the character of the perfume.
An elegant fragrance with a masculine characteristic
The Amouage Gold Man fragrance creation underscores the masculine character of the wearer. The high-quality of the perfume is obvious just from the flacon presentation. The design of the stopper is reminiscent of an Oriental sabre. The golden ornaments underscore the uniqueness of the perfume, which is certain to be your faithful companion in everyday life!