Ayerissime Vital Care by Ayer
Ayer has been offering high-quality product ranges between care and cosmetics for over 100 years, wi…
Learn more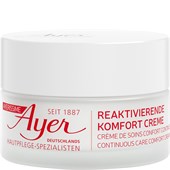 AyerAyerissime Vital Care Continuous Care Comfort Cream
€71.95
/ 50 ml
BP: €1,439.00* / 1000 ml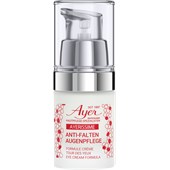 AyerAyerissime Vital Care Eye Cream Formula
€46.95
/ 20 ml
BP: €2,347.50* / 1000 ml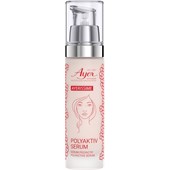 AyerAyerissime Vital Care Polyactive Serum
€85.95
/ 50 ml
BP: €1,719.00* / 1000 ml
5/5 AggregateRating
Ayerissime Vital Care Skin care by Ayer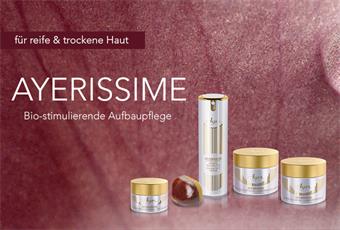 Ayer has been offering high-quality product ranges between care and cosmetics for over 100 years, with the Ayerissime Product Line the Parisian company is now focusing on the beauty of the face and throat area. Specifically developed for women with gradually maturing skin, regular application of the care ensures a smoother complexion and thus an improved aesthetic appearance. In addition to a sprayable polyactive serum, the product range also consists of various special creams with which you can, for instance, nurture the area around your eyes or throat in a coordinated way.
Ayer cosmetics and care - great experience for beautiful skin
The underlying, extraordinary formula to every Ayer care product promotes the cell regeneration of women's skin. The skin tissue of the respective area is slowly strengthened and contributes towards reducing wrinkles and other irregularities to a minimum. In addition to Ayerissime, our online shop offers other cosmetics and high-quality care products of the tradition-steeped brand, which you can order at attractive prices. For a beautiful and youthful complexion you should also discover Ayerissime and rely on the experience of the Parisian quality company!