B9 Unisex fragrances by Bond No. 9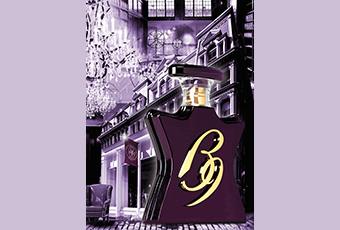 The Bond No. 9 unisex fragrance line is designed for men and women who love unusual and fascinating scents. The B9 perfume is one of these. The agent James Bond is not behind the name Bond No.9 , rather a perfume house founded in 2003 by Laurice Rahmé that was based at No. 9 Bond Street, New York. These unisex perfumes all relate to the Big Apple since each individual fragrance pays homage to a certain borough and reflects its typical character. Rahmé found lots of different inspiration for her fragrances whilst on perfume travels in the Middle East. Also yourself to soak in the colours and scents of the city that never sleeps. It's all richly celebrated in the fascinating fragrance notes of Bond No. 9.
B9 - the New York fragrance adventure


Power, lust for life and energy – this modern perfume exudes it all and is captivating without being overpowering. The pure power of seduction lies in the unusual essences contained in this distinctive perfume. The top notes are shaped by citrus nuances and precious saffron. A floral middle note follows with an excellent formula of gardenia, orchis and jasmine. The base note is formed by a fascinating essence of ambergris, sandalwood, oakmoss and vetiver. The result is an extravagant fragrance whose effects are not restricted to New York.