Made For Women by Bruno Banani
The "Made For Women" series from the house of Bruno Banani really is perfectly made for women. The l…
Learn more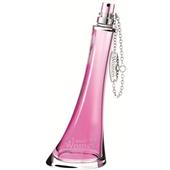 Bruno BananiMade For Women Eau de Toilette Spray
BP: €54.75* / 100 ml
Made For Women Women's fragrances by Bruno Banani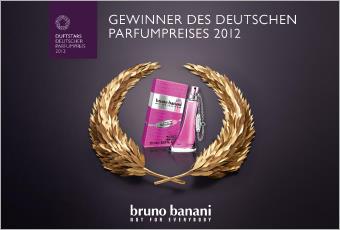 The "Made For Women" series from the house of Bruno Banani really is perfectly made for women. The line combines feminine self-confidence with a strong character and emphasises this combination with a touch of humour, as well as adding a special youthful playfulness. The perfume's unusual essences are hinted at by the flaçon, which comes in bright pink, in a tilted form and with a small chain. Alongside the actual perfume, other products are introduced to the line, such as a body lotion, a shower gel or the 2deodorant sprays.
Playful women's fragrances with a special something
All products from the Bruno Banani line can certainly be combined with each other, since they all possess the succinct Made for Women scent. These are exposed in the base in the combination of raspberry, aqua and amber. The heart of the fragrance combines violets, red fruit, peaches and iris, while the top note consists of green tea and blackberry. The fragrance was created by Bruno Banani in 2011, and in 2014, it celebrated 3 years of existence.