Filorga
The Laboratoires
Filorga
based in Paris specialise in the development of high-quality care pr…
Learn more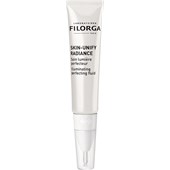 FilorgaFacial care Skin-Unify Radiance Illuminating Perfecting Fluid
€34.50
/ 15 ml
BP: €2,300.00* / 1000 ml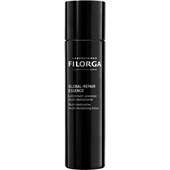 FilorgaFacial careGlobal-Repair EssenceNutri-Restorative Multi-Revitalising Lotion
€34.95
/ 150 ml
BP: €233.00* / 1000 ml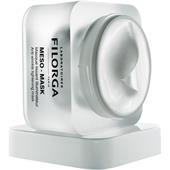 FilorgaMasks Meso-Mask Intensive Anti-Wrinkle Mask for More Radiance
€44.25
/ 50 ml
BP: €885.00* / 1000 ml
5/5 AggregateRating
Did you know?
The origins of Filorga date back to the end of the 1970s, when aesthetic physician Michel Tordjman gathered a select group of specialists to start a revolutionary research programme into and against skin ageing. This programme, on which Filorga was later built, enabled the skin's ageing processes to be better understood for the first time and integrated into a homogeneous theory. Wrinkles are treated naturally, current anti-ageing therapy is effectively complemented, and the skin's firmness and brightness are restored. From the 1990s, Filorga sold effective anti-ageing skin care that can be used by both men and women.
World-renowned brand with a rejuvenating effect
Filorga cosmetics are now sold in over 54 countries and plastic surgeons, aesthetic physicians, and dermatologists use and recommend Filorga to fight (premature) signs of ageing, reduce them, and give the skin a natural, youthful look again. Filorga Eye Recovery is one of the most famous products and was specially developed for the eye area. This and other products from the house of Filorga have been awarded, among others, ISO 13485 certification, which is usually awarded to manufacturers of medical devices. Therefore, this confirms the medical efficacy of the skin care and make-up products.
Numerous creams, serums, masks, and make-up products
Like Filorga Eye Recovery, the products all have a concealing and healing effect. This ensures short-term treatment while also providing long-term care. The correcting effect of many of the products is visible as soon as the products are used, with the hydrating and regenerating creams and serums also taking effect after just a short period of time.